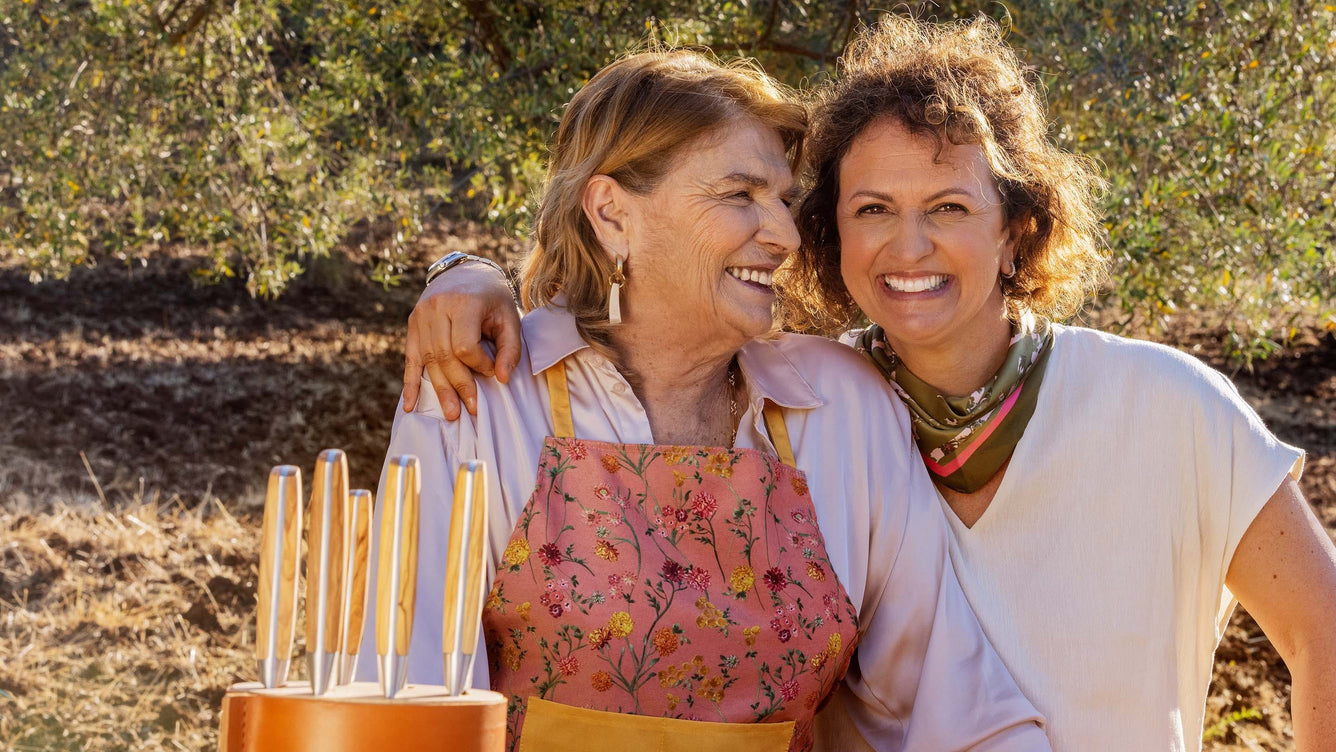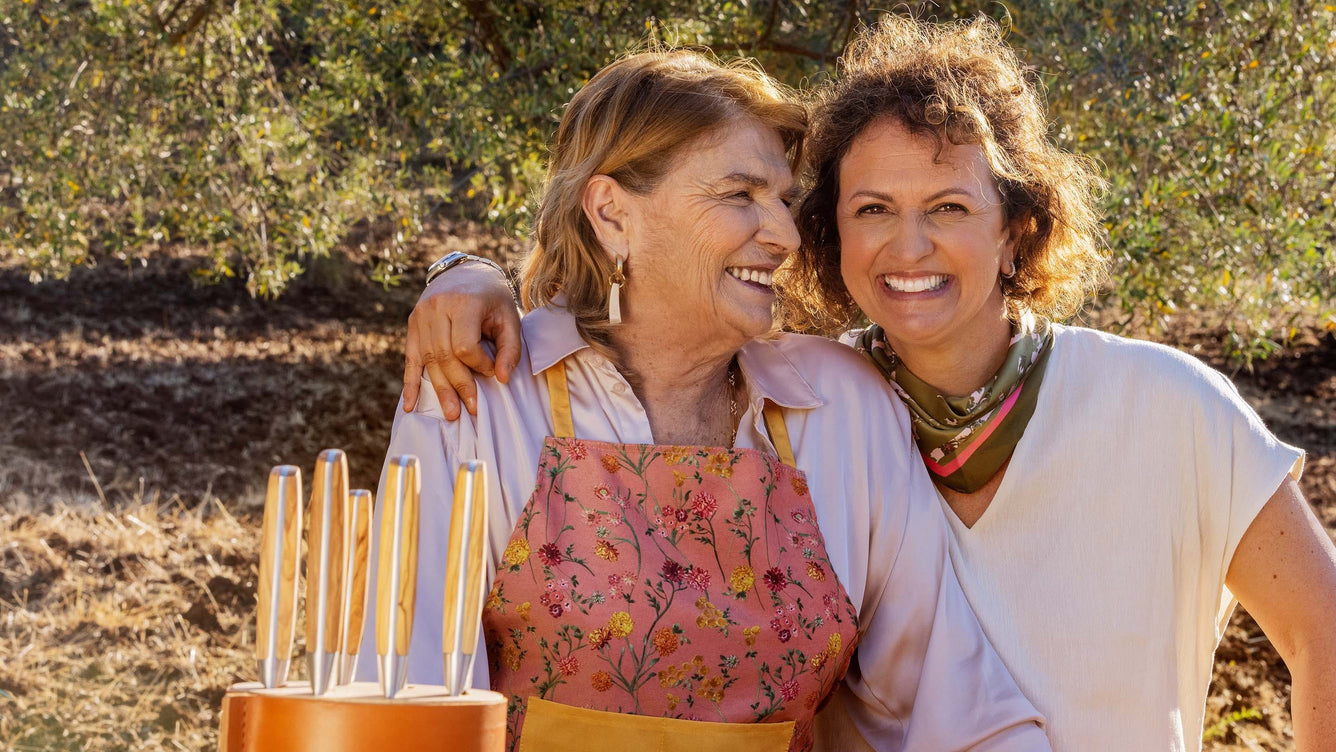 Forged in Germany, inspired by Italy: each Amici knife pays homage to our collaboration with Castello di Serragiumenta – a 16th century castle in the Calabrian countryside.
Inspired by the abundant sunshine and farmland of Calabria, Italy, WÜSTHOF Amici embodies "la dolce vita": the joyful zest for life. The Amici series combines our iconic, precision-forged blades with uniquely grained Calabrian olive wood handles, fusing modern craftsmanship with Italian design sensibilities to create an ideal knife for preparing and sharing meals. Benvenuti Amici.
Series Highlights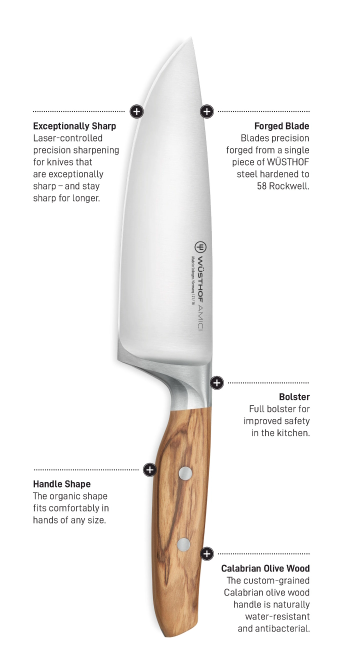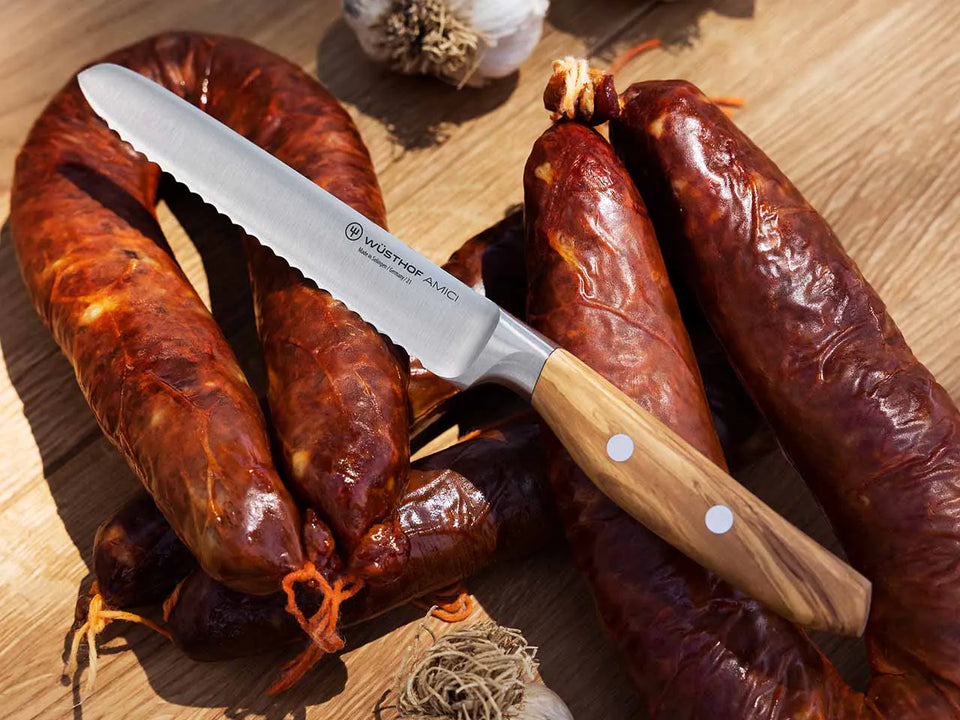 Unique Blades
The Amici blade is forged from a single piece of WÜSTHOF steel in our factory in Solingen, Germany. Our special stainless steel, shaped precisely in our forge, is exceptionally hard, durable, and rust-resistant. Each blade is finished by hand by our experienced knife artisans to perfect it for daily use.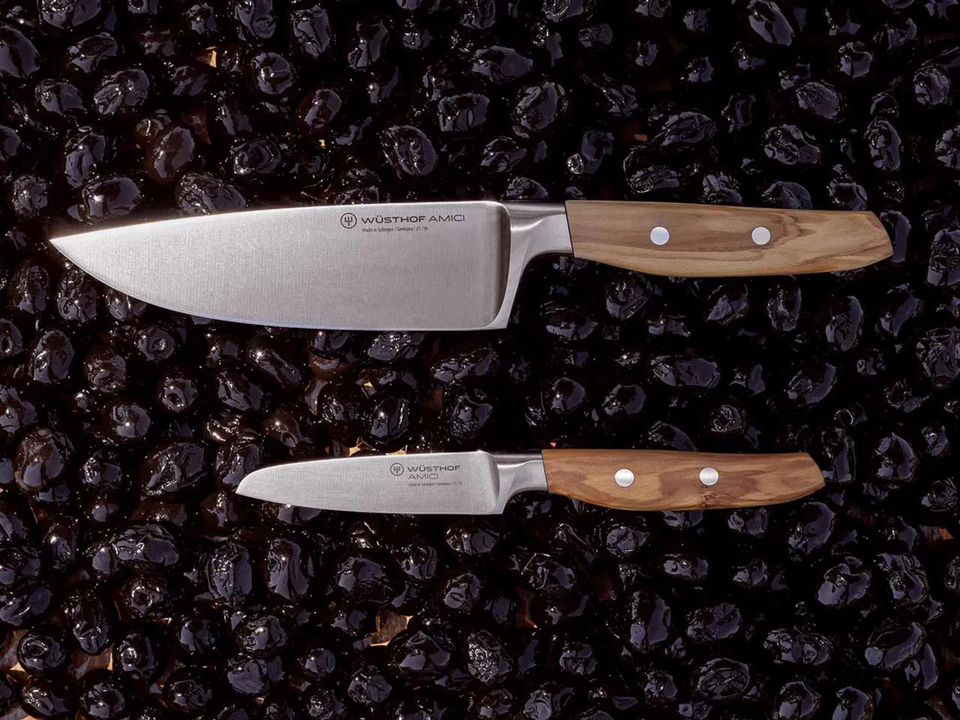 Calabrian Olive Wood
Each Amici knife is an original thanks to the distinct grain of the olive wood handles. The Calabrian olive tree is slow growing, with extremely durable wood that is naturally water-repellent and antibacterial. Our sustainably sourced wood comes mainly from olive trees that bear little to no fruit, due to their advanced age.