Amici 1814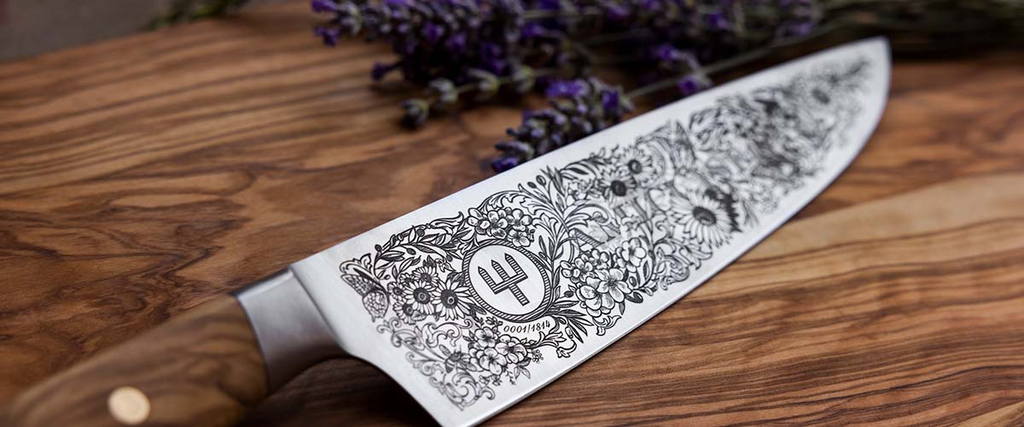 Designed by our team of experienced artisans in Solingen, Germany. This masterpiece of a knife combines the long-lasting durability of our premium forged blades with the magnetic beauty of a centuries-old artform.

The stunning artwork on the blade was created in collaboration with Dario Cortini. A virtuoso Italian artist and one of the world's few master engravers.

The result is breathtakingly beautiful. This unique knife is a collector's item, a work of art for the senses, and a workhorse for carving, slicing, and dicing in your kitchen.
Refine
Refine